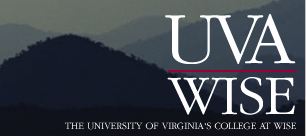 by blogger jrb

Brian Krebs broke this story concerning the theft of $996,000 from UVA Wise using a fraudulent wire transfer. The hackers were able to gain access to the university's bank account by infecting the comptroller's computer with malicious software. These kinds of targeted attacks have been happening quite frequently to small to medium sized companies, universities, and not for profit organizations. Brian Krebs has wrote about 43 high profile attacks this year alone. Attacks like these are netting hackers more than bank robbers while greatly reducing the risk of being caught. The current numbers of computer forensic personnel are inadequate to deal with this growing crime.



Kathy Still, director of news and media relations at UVA Wise, declined to offer specifics on the theft, saying only that the school was investigating a hacking incident.

"All I can say now is we have a possible computer hacking situation under investigation," Still said. "I can also tell you that as far as we can tell, no student data has been compromised."

According to several sources familiar with the case, thieves stole the funds after compromising a computer belonging to the university's comptroller. The attackers used a computer virus to steal the online banking credentials for the University's accounts at BB&T Bank, and initiated a single fraudulent wire transfer in the amount of $996,000 to the Agricultural Bank of China. BB&T declined to comment for this story.